The judges for this year's competition are:
Mary Bengel – Director of Bands at Beaverton High School
Diane Chaplin – Former Cellist, Colorado String Quartet, Soloist, Chamber Musician
Susan Chan – Assistant Professor of Piano, Portland State University 
And here are the finalists :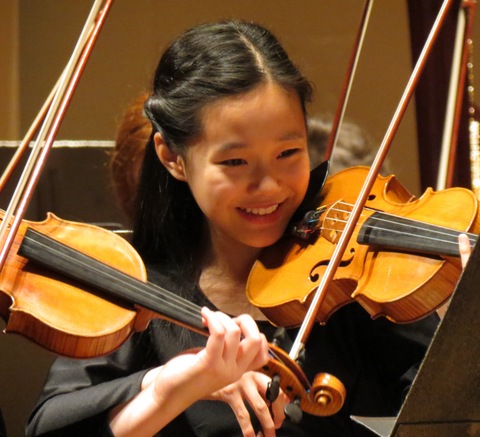 Cammie Lee, Violin (8th grader from Meadow Park MS)
Bruch Violin Concerto No. 1 in g minor, 1st movement
Cammie is an eighth grader at Meadow Park Middle School in the Talented and Gifted Program of the Beaverton School District.  She started playing violin at the age of four and studies with Carol Sindell. Cammie is a member of Metropolitan Youth Symphony (MYS), and this year will be her seventh season with the organization.  She has participated in all the string ensembles of MYS.  Cammie is the winner of 2014 MYS Concerto Competition and will be performing with the Symphony Orchestra in June.  She is also a finalist of the MetroArts Inc. Young Artist Competition.
Cammie also started playing the piano at age of eight and studies with Patricia Scordato.  She has won multiple Oregon Music Teachers Association (OMTA) Classical and Romantic piano competitions.  Outside of music, she enjoys drawing, reading, writing, swimming, and skiing.  In her community, she is involved with Hands on Portland, Oregon Food Bank and volunteers at her church.  Currently she is working on a series of books with her teacher; the first book will be published soon.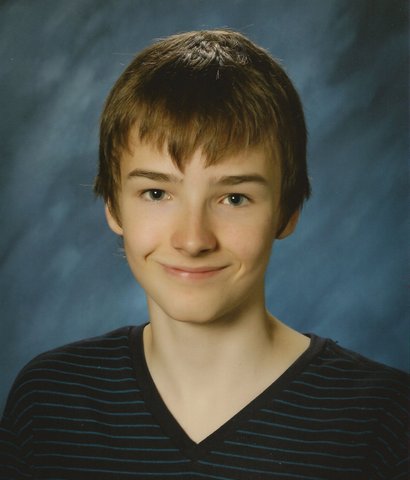 Connor Foubister, Violin (10th grader from ACMA)
Saint-Saens Introduction and Rondo Capriccioso
Connor Foubister is a sophomore at the Arts and Communication Magnet Academy in Beaverton where he participates in the orchestra and the Classical Alive chamber music program. He studies violin with Carol Sindell. He spent five seasons with the Portland Youth Philharmonic. As a member of the PYP, he had the pleasure of performing with Pink Martini for their 2012-2013 New Year's Eve concerts at the Arlene Schnitzer Concert Hall. Connor has participated in the Haystack Chamber Music course at Portland State University. In the summer of 2012, he was a participant at the InterHarmony International Music Festival in Arcidosso, Italy giving both solo and chamber group performances. In addition to music, Connor has a passion for filmmaking, archery, and enjoying the outdoors.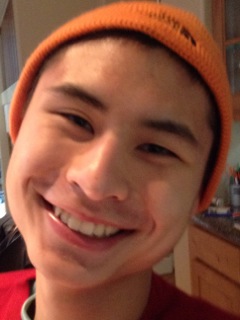 Edison Tsai, Piano (Senior at PSU)
Chopin Piano Concerto No. 2 in f minor, op. 21, 1st movement
My name is Edison Tsai and I am 15 years old. Currently, I am a senior honors student at PSU with a major in math. Music and math have always been my favorite subjects, but a few years ago I also picked up an interest in electrical engineering, I am working on a research project in quantum computing and doing research with a Physics professor at PSU. Previously, I have played the violin with PYP, but now focus on playing piano and music composition.
I have participated in several performances, master classes and competitions and been studying piano with Kelli Stephens. Twice I placed second in the MTNA composition competition, and was awarded three competitive scholarships for piano. Last year, I was in two master classes, with Mr. Gerald Robbins and Mr. Arnaldo Cohen. Recently I won first place in the D. Suzanne Raines young pianist competition.
In my spare time, I enjoy playing with my younger sister, reading books, hiking, skiing and playing games with my family.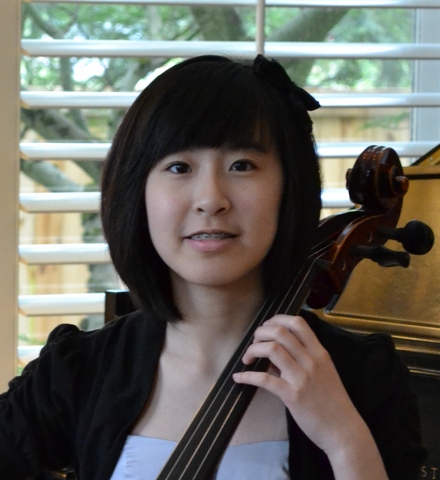 Julia Kim, Cello (11th grader at Westview HS)
Haydn Cello Concerto No. 1 in C major, 3rd movement 
Julia Kim is a junior at Westview High school. She started playing the cello when she was 8 years old and continues to study under Hyun-Jin Kim. She is a three-time scholarship recipient from the Oregon Cello Society and has participated in the All-State 2012 and All-Northwest 2013 Orchestra. Julia was previously a member of the Portland Youth Philharmonic for two years and is currently in the Oregon Sinfonietta. She is an editor of the WINK art magazine and is a member of the National Honor Society.
David Kim, Cello (10th grader from Catlin Gabel)
Dvorak Cello Concerto in b minor, op. 104, 1st movement
David Kim, a tenth grader at the Catlin Gabel School, started to play cello at the age of 8 with his teacher, Hyun-Jin Kim. He was accepted into the Portland Young String Ensemble a year later and is now the principal of the cello section in the Portland Youth Philharmonic.
David has demonstrated his musical talent through several competitions and concerts. He has won the Oregon Cello Society Competition twice, the OMEA Ensemble Competition three times and also has been a finalist in the MetroArts Young Artist Competition in 2011, 2012, and 2013. He has also had the opportunity to take part in master classes led by Alban Gerhardt, Amanda Forsynth, Jaap Schroder, Tom Koopman, Cecylia Barczyk, Gerald Kagan, and the Amphion String Quartet. In 2012, he received the PYP Summer Scholarship Award and attended the International Music Institute and Festival that summer. The following year he also won the Maude Sardam Collaborative Scholarship Competition.
In the past couple years David has performed with both the Vancouver Symphony, as the winner of the 2011 Vancouver Symphony Orchestra's Young Artists Competition, and the Portland Youth Conservatory Orchestra as a runner-up in the PYP Concerto Competition. In 2010, he was a winner at the Rose City Music Festival Young Artist Competition. He also has played at a benefit concert and participated in the NafME All-Northwest Honors Orchestra as well as the OMEA All-State Orchestra.
In addition to playing cello, he participates in the school business club and science team, and competes on the school track team.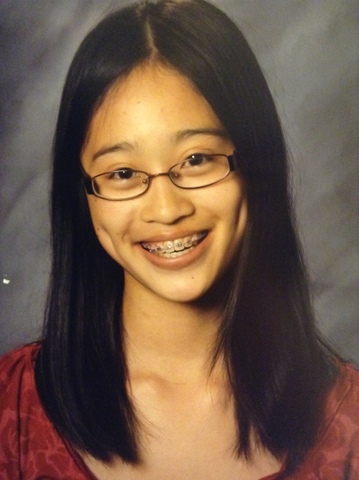 Allina Chang, Piano (9th grader from Sunset HS)
Beethoven Piano Concerto No. 3, in c minor 3rd movement
Allina Chang is a freshman at Sunset High School. She has been studying piano for 8 years, and currently studies Linda Barker. Allina had her debut recital when she was 10 years old. She has won numerous awards in both festivals and competitions; the 2013 Trula Whelan concerto Competition, Romantic and Classical festivals, and recently, 2nd place at the OMTA Suzanne Raines Scholarship Awards. She participates as a church pianist, and also has experience as a chamber musician. She is always looking forward to expanding her music experiences.  
Apart from piano, Allina swims, and participates in school clubs. She has been swimming competitively since the age of 7. She has competed at the local, state, and sectional level. Academically, Allina has been a part of the summa program for her 3 years of middle school.  She is taking honor classes this year, and plans to get the IB diploma when she graduates from high school.


View other past winners of the Young Artists Competition