The Beaverton Symphony will hold its annual Summer Reading Sessions on the 3rd Thursday of the summer months. These reading sessions are open to all interested players and are a great way to check out the BSO, or to play some great music just for fun.  All you have to do is show up and bring a stand.
The featured selections include:
June 15 - Berlioz Symphonie Fantastique
July 20 – Mahler Symphony No. 5
August 17 – Tchaikovsky Symphony No. 5 , Schumann Symphony No. 2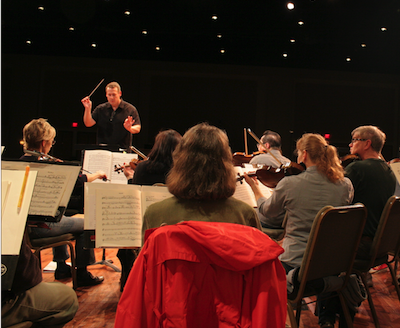 All reading sessions are held at BSO's beautiful concert venue, the Village Baptist Great Hall, 330 SW Murray Blvd, Beaverton 97005. We start at 7:00pm and play to 9:30pm.
Announcing our 2017-2018 Season:
Sunday September 17, 2017 at 3:00pm
Friday November 3, 2017 at 7:30pm
Sunday November 5, 2017 at 3:00pm
Friday January 19, 2018 at 7:30pm
Sunday January 21, 2018 at 3:00pm
Sunday March 4, 2018 at 3:00pm
Friday March 16, 2018 at 7:30pm
Sunday March 18, 2018 at 3:00pm
Sunday April 15, 2018 at 3:00pm
Friday May 18, 2018 at 7:30pm
Sunday May 20, 2018 at 3:00pm
LOCATION (click for map and directions):
VBC Grand Auditorium at Village Baptist Church
330 SW Murray Blvd, Beaverton OR