Friday, January 17, 2014 at 7:30pm
Sunday, January 19, 2014 at 3:00pm
Join Music Director Travis Hatton 30 minutes before each performance for a fun and enlightening conversation about the music we will be performing.
Preview the printed program here.
AND Very Special Guest 3 Leg Torso Performs!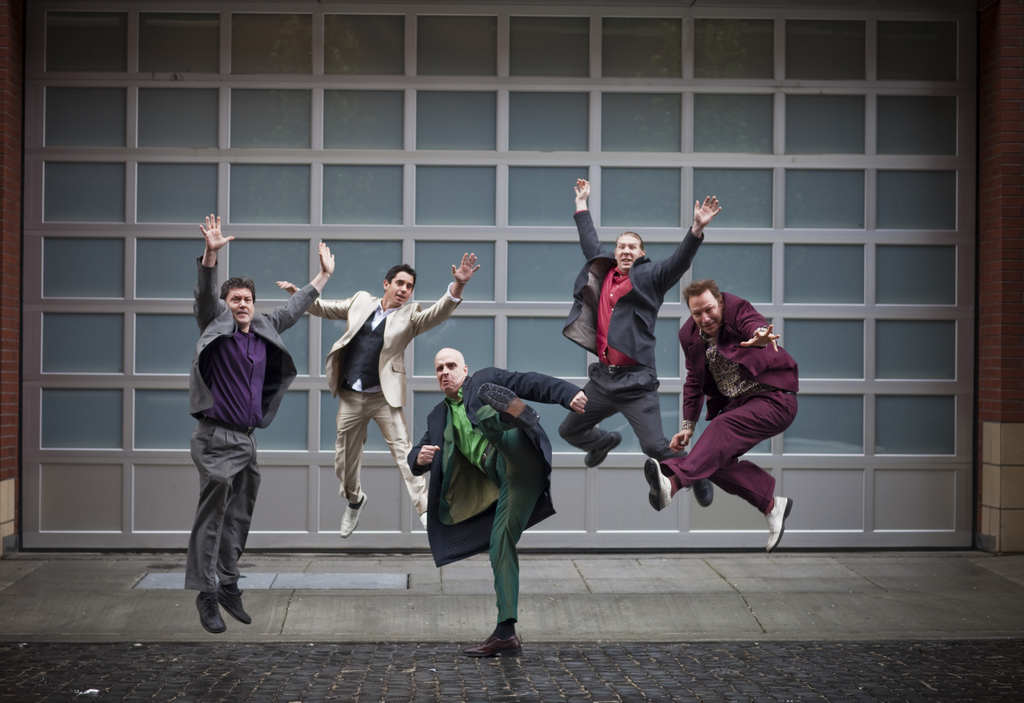 Influenced by tango, Eastern European folk and other world music traditions, 3 Leg Torso's cosmopolitan musical style flaunts wit and humor while holding true to the tenets that  their music should be laced with sublime and uncommon beauty.  A 3 Leg Torso concert takes the listener on a musical travelogue equally embracing the high energy of pop/rock, the complex structures of chamber music, and the improvisational qualities of jazz.
Since the ensemble's humble start more than 14 years ago with spontaneous street performances -- called "Meestering" by co-founders Béla R. Balogh and Courtney Von Drehle -- they have been featured on National Public Radio's "All Things Considered" and at the San Luis Obispo Mozart Festival, successfully toured the east and west coasts, released five CDs (two with New York spoken word artist, NPR contributor and "Duplex Planet" founder David Greenberger), composed and recorded film and documentary scores, written new evening length works commissioned by the Portland Institute of Contemporary Art (PICA) and performed their original music with several symphony orchestras and in a headlining performance at The Getty Center in Los Angeles. The cinematic nature of many of the ensemble's compositions has paved the way for its inclusion in films by Academy Award winner Joan Gratz, Morgan Spurlock, two-time Oscar nominee Bill Plympton , Teller (Penn & Teller), and others. Plympton's latest film, "Idiots & Angels," features three 3 Leg Torso songs.
Members of 3 Leg Torso: 
Béla R. Balogh                      ViolinCourtney Von Drehle             AccordionT.J. Arko                              Percussion, Drum SetGary Irvine                           Percussion, Drum SetMike Murphy                        Upright Bass   
LOCATION (click for map and directions):
Village Baptist Church
330 SW Murray Blvd, Beaverton OR